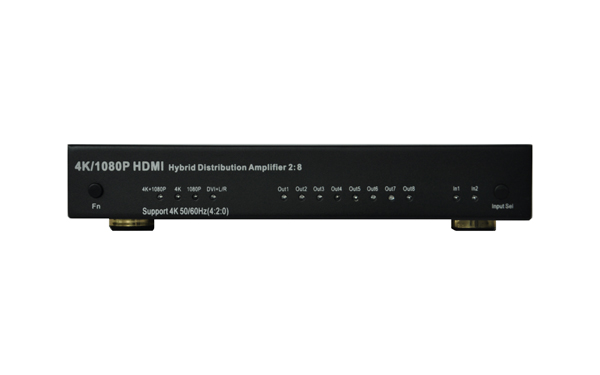 Introduction
1.Two in eight out hybrid HDMI switch spliter.
2.When the input signal is 4K signal, each output port can output 4K or downscaled 1080P signal.
3.Excellent jitter cleaner and reclock ensure the system cascading even in 4K system.
4.Can output 1080P color bar test pattern signal for setting up system test or test TV sets without HDMI source connected.
5.Low power comsumption (less than 10W).