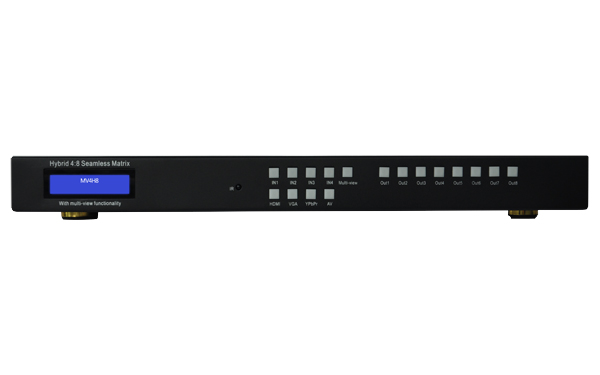 Introduction
1.Four input groups, every input group has 1HDMI,1VGA,1YPbPr or AV.
2.8 HDMI output ports, each output port can seamlessly switched to quad multiview or any input port.
3. Address management and RS232 pass through for cascading system. Can be cascaded to 4x12,4x16 etc.
4.Low power comsumption (less than 25W).
5. Only 1 U high.